Customers with specific requirements regarding the evidence needed to support a claim can detail the particular artefacts (i.e documents or images) required for each item that may be claimed. Once these artefact requirements (tags) have been defined, suppliers can map items to artefacts based on these requirements
1. Upload an artefact (image, document, file etc.) to the Order you are working on.
2. From the main menu on the left select the order from the Active or Completed Jobs worklist.
3. Click through to the Items menu. Items shown with a red cross have artefact requirements that have not yet been achieved.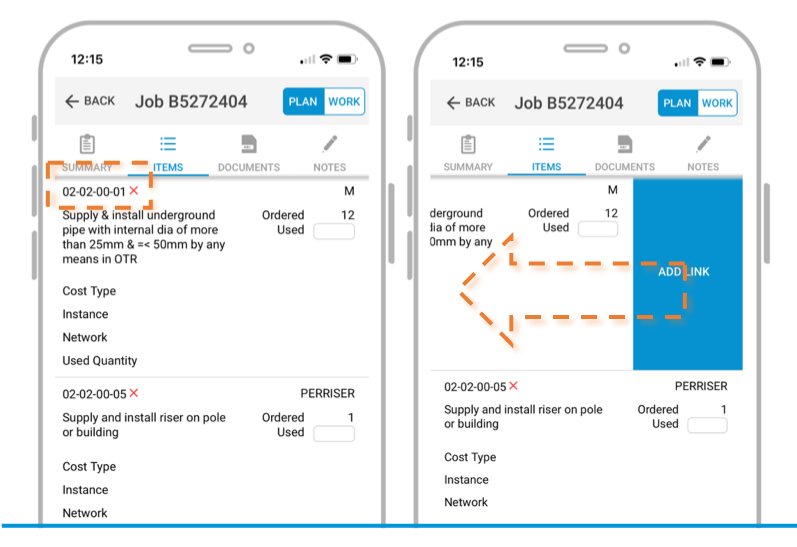 4. Find the item you wish to map artefacts to, swipe the item left. The Gallery screen will open.
NOTE:
Click the Information icon (top right) to see the detailed description of what evidence is required.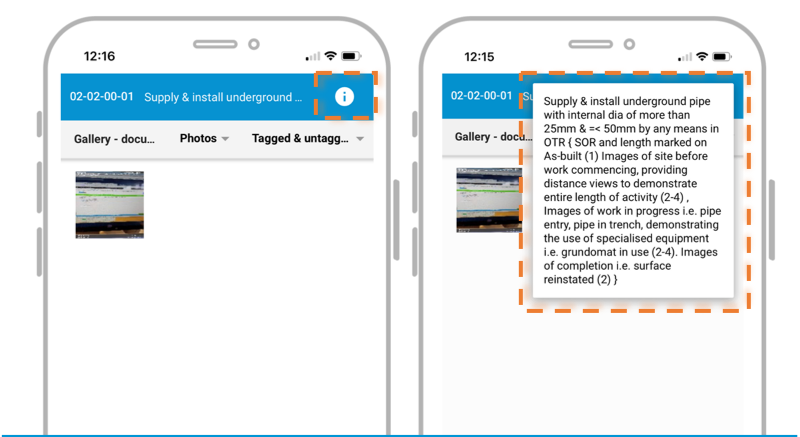 5. The Gallery page will default to show Photo artefacts. Select the Photos drop down at the top of the page to switch to Documents.
NOTE:
In some cases a single image may satisfy all tags however, it is more likely that a separate artefact is required for each tag on an item.
5. Select the tag(s) you wish to link, It will turn yellow.
6. Click on the relevant artefact, a yellow outline will appear to confirm it has been selected.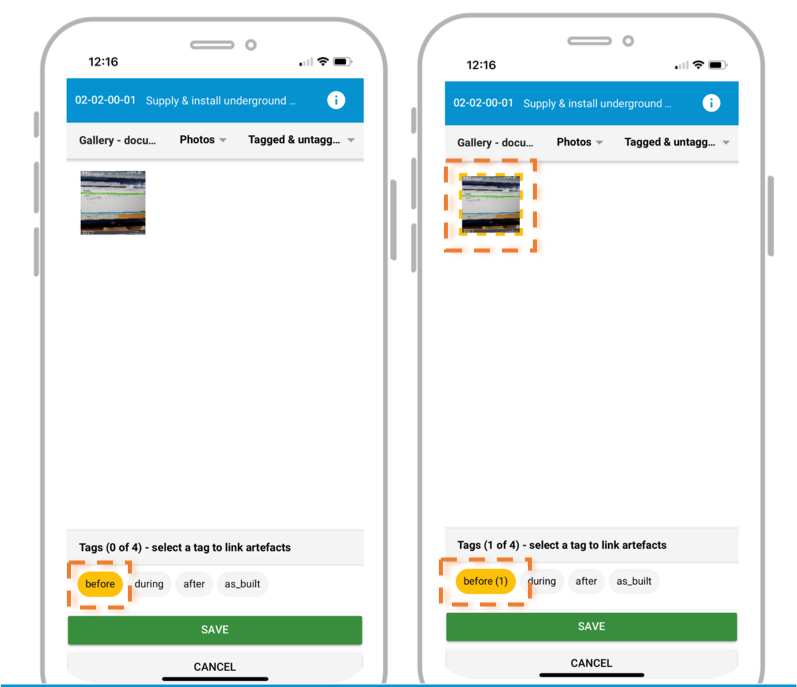 7. Click Save once all tagging requirements for your selected item have been met to confirm your changes. You will return to the Items screen. If you do not click Save, your artefact mappings will be lost and will need to be redone.
8. Repeat these steps with each of the items requiring artefacts. Once an item has a green tick then all artefact requirements have been achieved.
NOTE:
If you have met all of the artefact requirements for an item, the red cross against that item on the items list will be replaced with a green tick. Items with a red cross (unsatisfied artefact requirements) cannot be claimed against for payment.