Our most accessible dashboard- available to be viewed by any User with an Operational Role, who manage orders- The Active Orders dashboard provides a snapshot of daily operations and adherence to SLA's.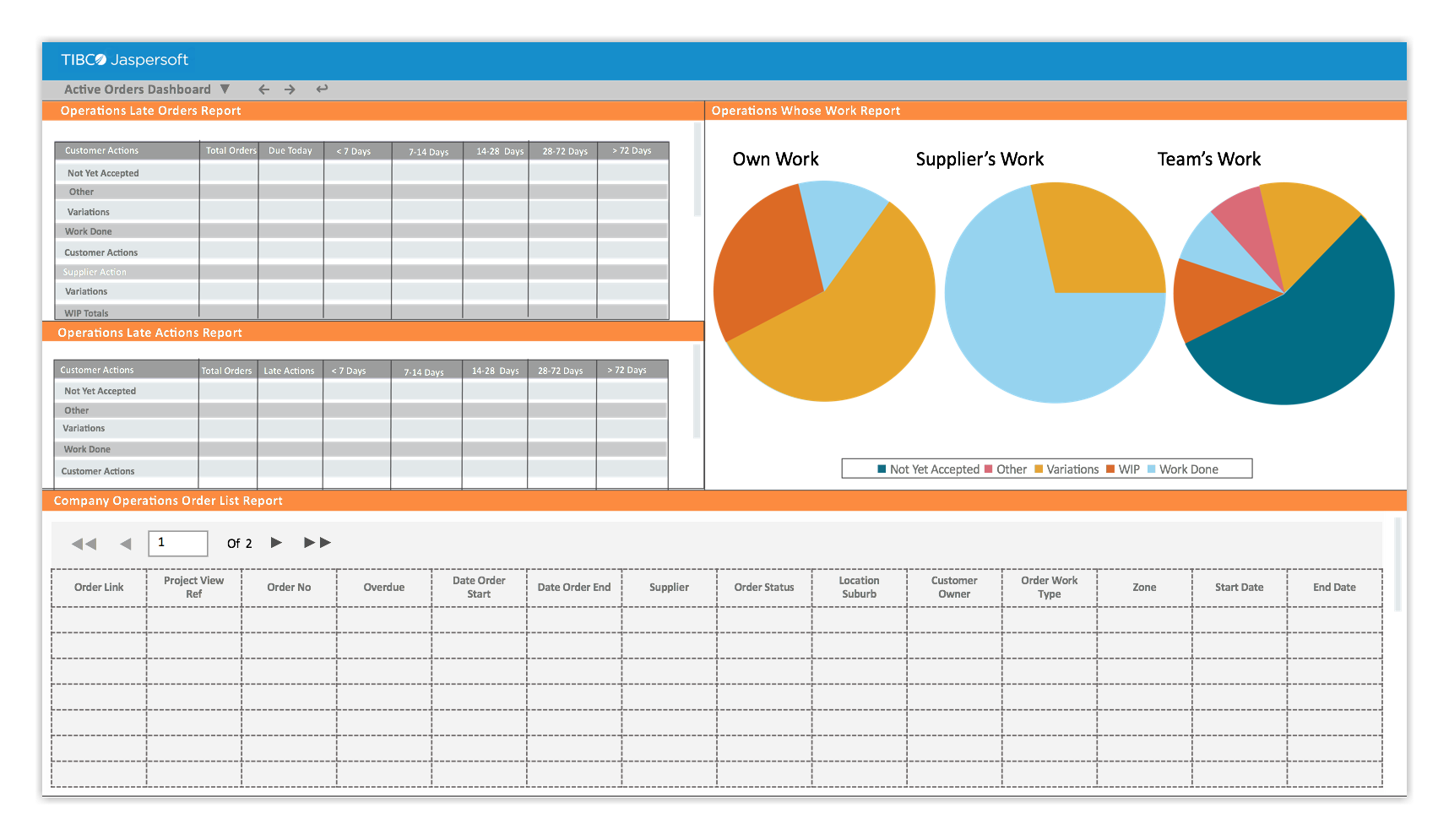 Broken down by Dashlet, here's what's included in the Active Orders Dashboard:

Late Orders Report
Separated into clear time periods similar to your current worklists, the Late Orders report draws on Active Order data to provide users with a snapshot of total number of orders that are late, and orders that have upcoming due dates.
Included in this report are Orders requiring action from Suppliers- providing a complete picture of all work in your patch and allowing for greater insights into ongoing delays as well as highlighting areas where scheduling of resources and allocation of work may be re-distributed.

Late Actions Report
Drawing from the same Active Order data, the Late Actions Report highlights where individual actions are overdue or upcoming for completion. In this environment an "Action" refers to a single step in the Order Workflow such as accepting an order, transmitting an order etc.
Data of Actions requiring completion by the Supplier on an order is once again included in this report providing users with a more granular breakdown of steps requiring completion within overall orders.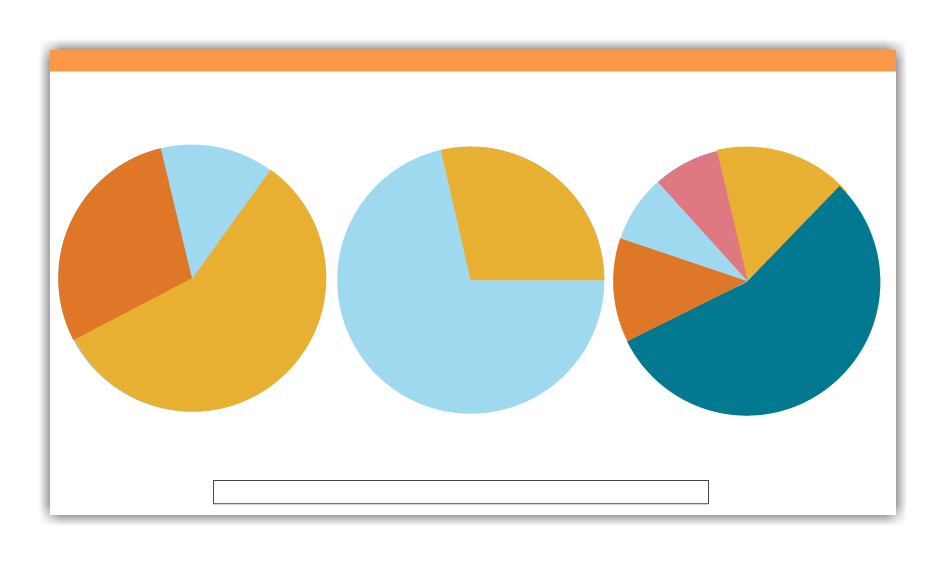 Whose Work Report
Understanding ownership of active orders is just as important as overall status. The Whose Work Report provides a visual display of the percentage of active orders being worked on by Customers, Suppliers and you as an individual.
Grouped into three pie charts, you now have at a glance access to view the breakdown of active orders by both owner and grouped status.

The order status codes are combined into one of six groups for easier selection:
| | |
| --- | --- |
| Not Sent | Not Yet Sent, Requiring Attention, Requiring Dispatch, Requiring Items & Quantities, Requiring Supplier Selection, Requiring Supplier Reselection, Incomplete Reinstatement, Reinstatement Rejected |
| Not Yet Accepted | Not Yet Accepted, Overdue, Refused unless Variations Agreed) |
| WIP | Work in Progress |
| Variations | Request for Variation, Request for Extension of Time, Customer Response to Extension of Time Request, Customer Response to Variation Request, Request for Variation Not Yet Submitted |
| Work Done | Awaiting Invoice, Claim Requires Manager Approval, Done – Awaiting Claim, Done – Claim Disputed, Done – Claim Submitted, Invoice Submitted |
| Other | Requires Manager Approval, Order Stopped) |

Operations Order List Report

This dashlet provides a summarised view of all orders you are working on. Allowing for a single point of truth in the management of your own workload and outcomes.
This includes a count of total orders, number of suppliers and number of late orders and actions as well as a sum of total order and late order values
Next Step:
For further information on interacting with Dashboards click
here