Our Map Search functionality allows users to view all their relevant jobs on a map for ease of planning and resourcing, and for organising site visitations. The Map Search works in real-time with our Consol Mobile App to give both customer and supplier users a view of who is at each job site, their contact details, and the ability to jump directly to view jobs in greater detail and see all the latest updates.
1. Select Orders from the ConSol menu
2. From the drop down click Find Order
3. Enter the Order ID and/or additional search refinements, and either:
Click Map Result
Click Search, and from the results retrieved (List Order screen), click Map Result
4. A map view with all orders matching your search criteria will be displayed to you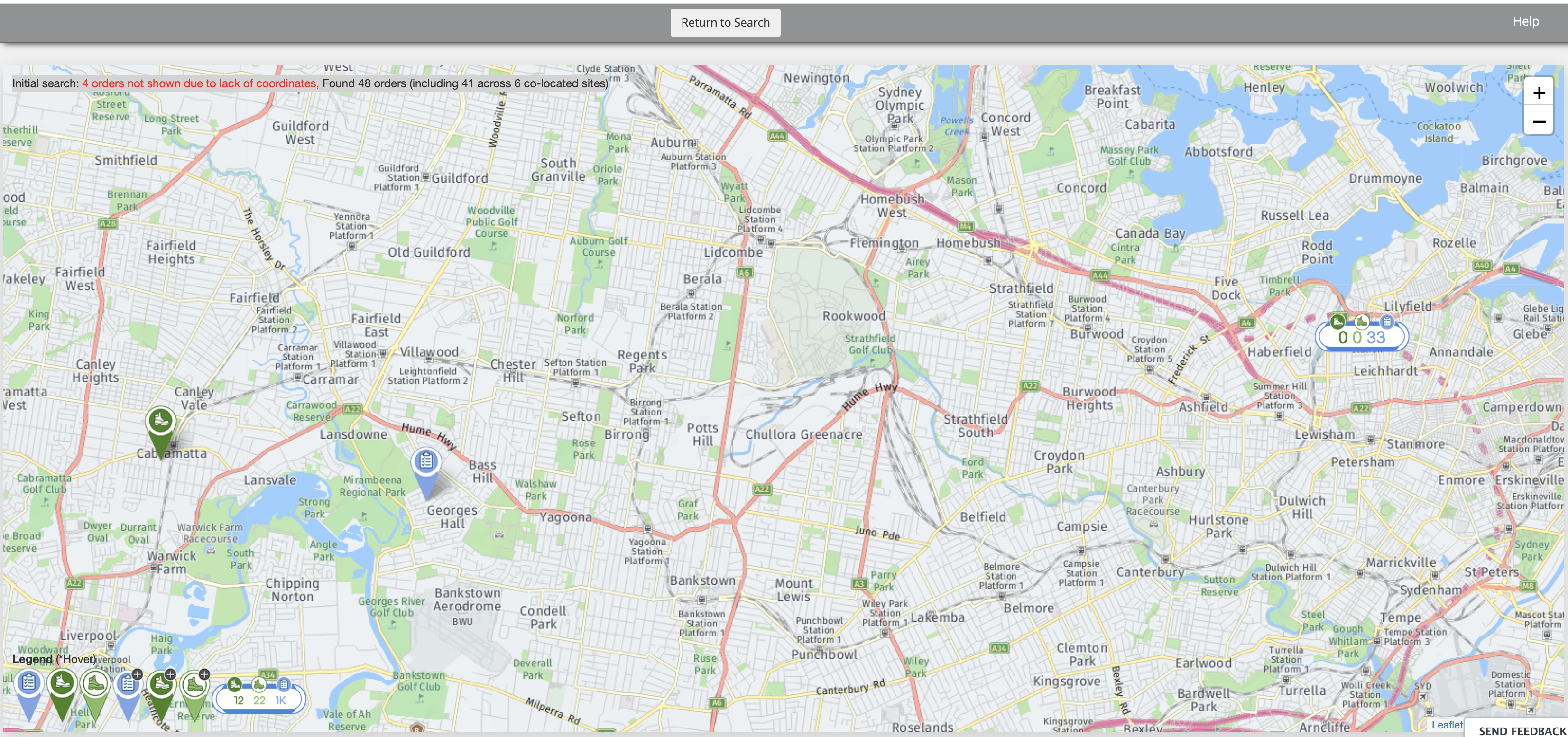 NOTE:
There is a quick legend of the map pins in the bottom right hand corner of your map. Hovering your mouse over each icon in the legend provides some clarification on what each pin means. Full details of the map pins are available in our
Map View Legend.
5. Click on any clusters of jobs to Zoom in closer.
6. By clicking on a single order pin, you can view some key order details including:
Order number (clickable link to order In Consol)
Order status
Company
Order Service Period
Order Location
Supplier user/s on-site, supplier contact number, and the time of most recent update if marked on-site
Map coordinates, and the accuracy of the job location on the map