Excavation Permit surveys are submitted in ConSol by suppliers needing to carry out excavation works on OMMA orders.
A review and accept or reject response is required by Telstra before the supplier can begin works on site. Users must have the Customer Document Reviewer role in the Excavation permit reviewers workgroup in order to complete the below process.
1. Select Worklist from the ConSol menu
2. From the drop down click My Work
3. Navigate to the Excavation Permit Surveys Requiring Review from your Worklist view options.
NOTE:
Telstra Survey Reviewers can save this view as their default by clicking make default from the manage views screen. This will ensure the survey review list appears when opening My Work.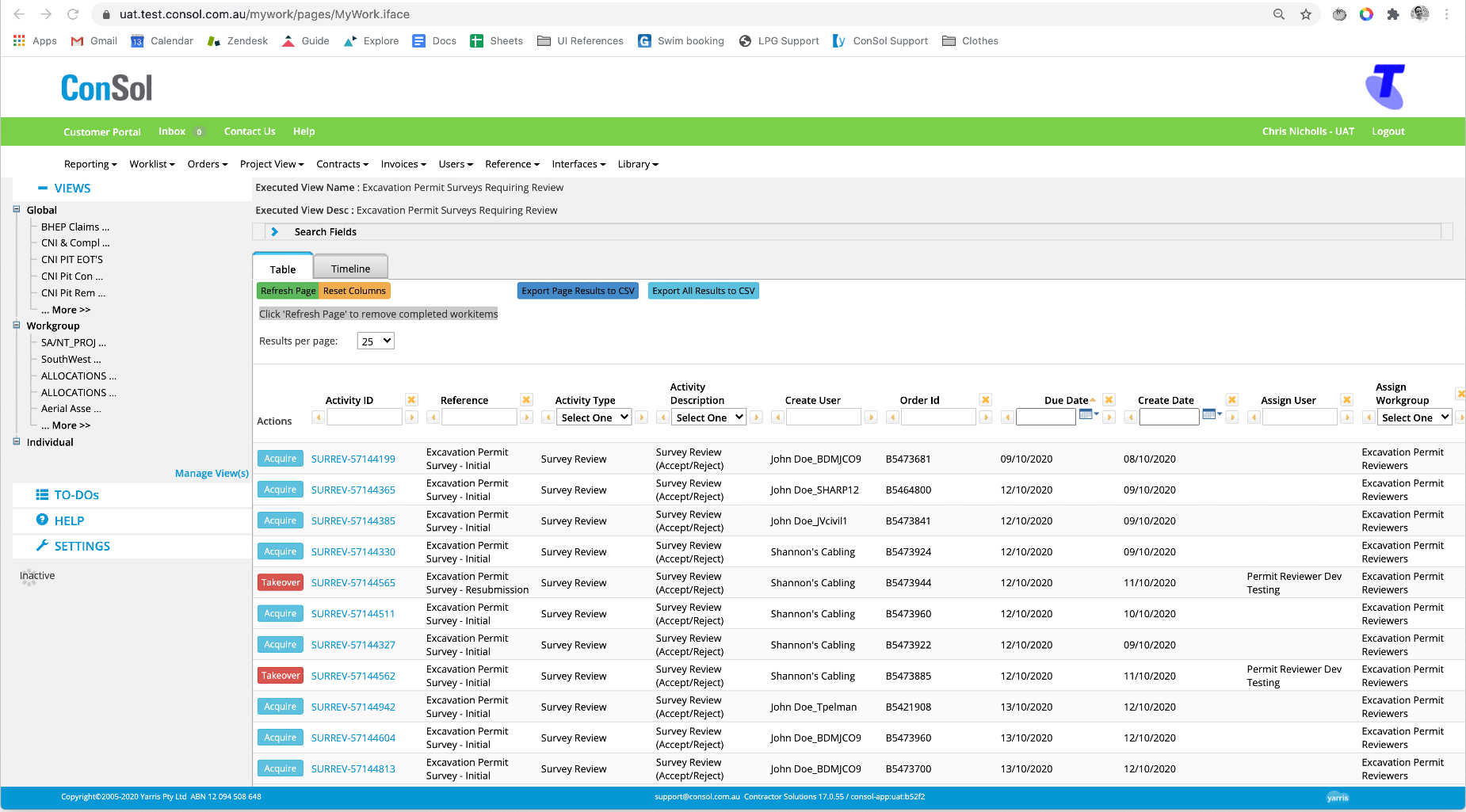 The Survey Review view displays all orders with a submitted survey. This list should be sorted in due date order so the oldest submission should be at the top of the list and reviewers will need to take note of the Due Date as they are meant to provide a response by that date.
4. Click Aquire or the Survey ID for the survey you wish to review
5. You will be directed to the survey tab for the relevant order. Click Perform Review next to the relevant survey.

6. Make note of the order details and click Next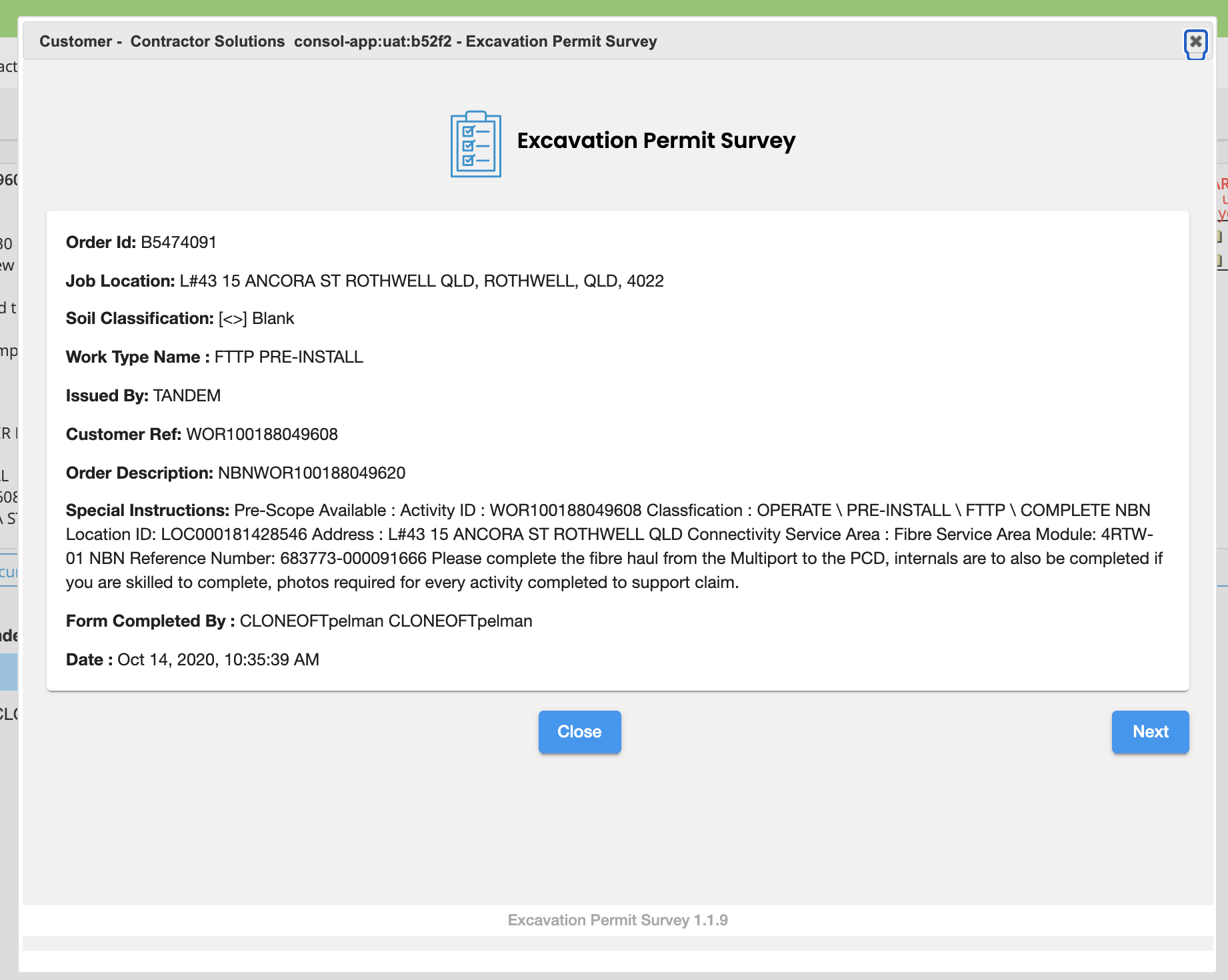 7. Open the DBYD documents uploaded by the supplier.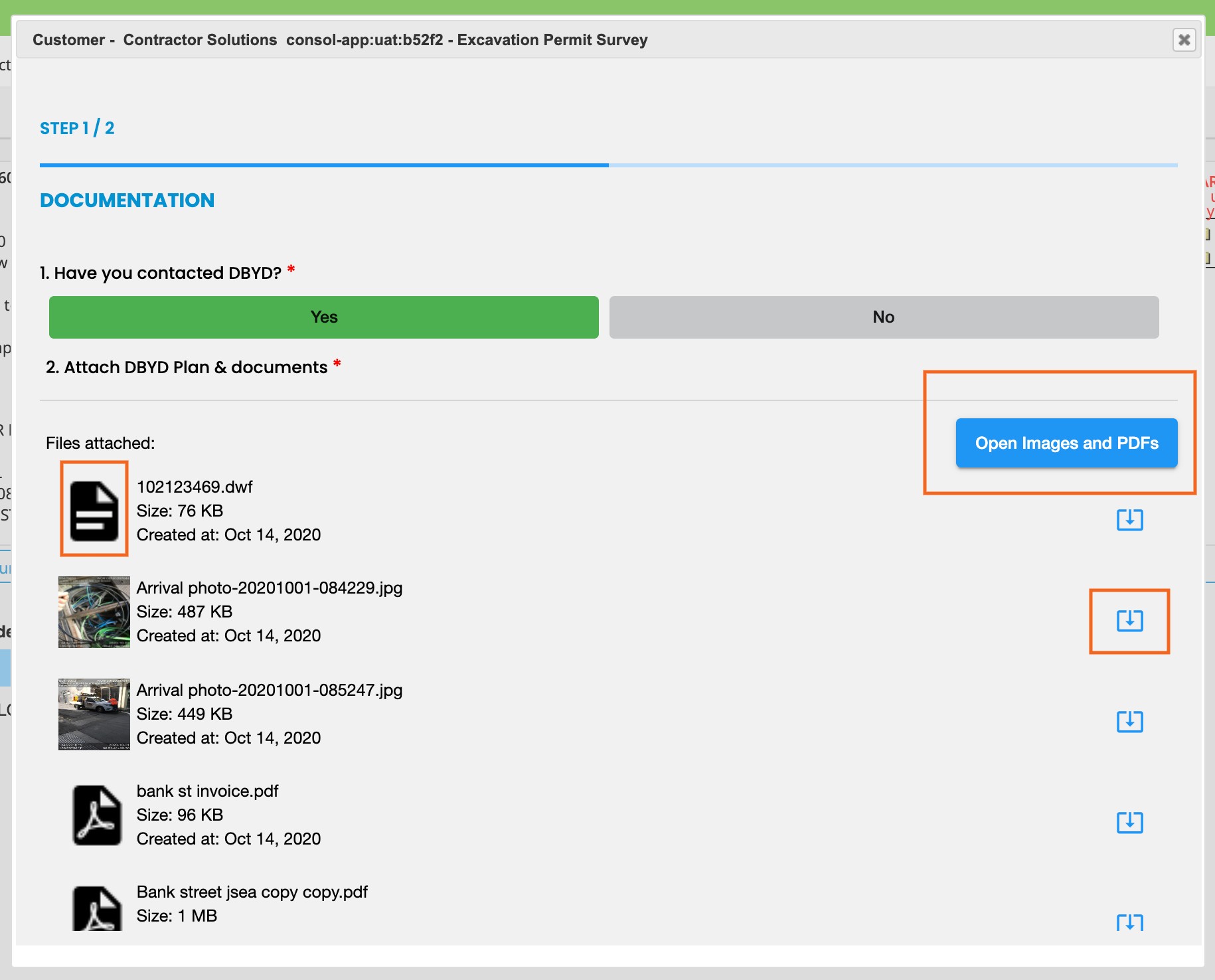 Click the file thumbnail to view an image within the survey or open an individual file in a new tab.
Click the download button to the right of a file to save to your computer
Click the Open Images & Pdfs button to open all files as new tabs in your browser.
NOTE:
In order for all documents to be opened at once, your browser settings will be required to allow pop up windows.
8. Once you've opened all the documents click Next
9. Review the claim details and all information loaded or input by the supplier and determine whether the 'Excavation Permit Required' selection is correct and that 'Actual Start Date' is acceptable.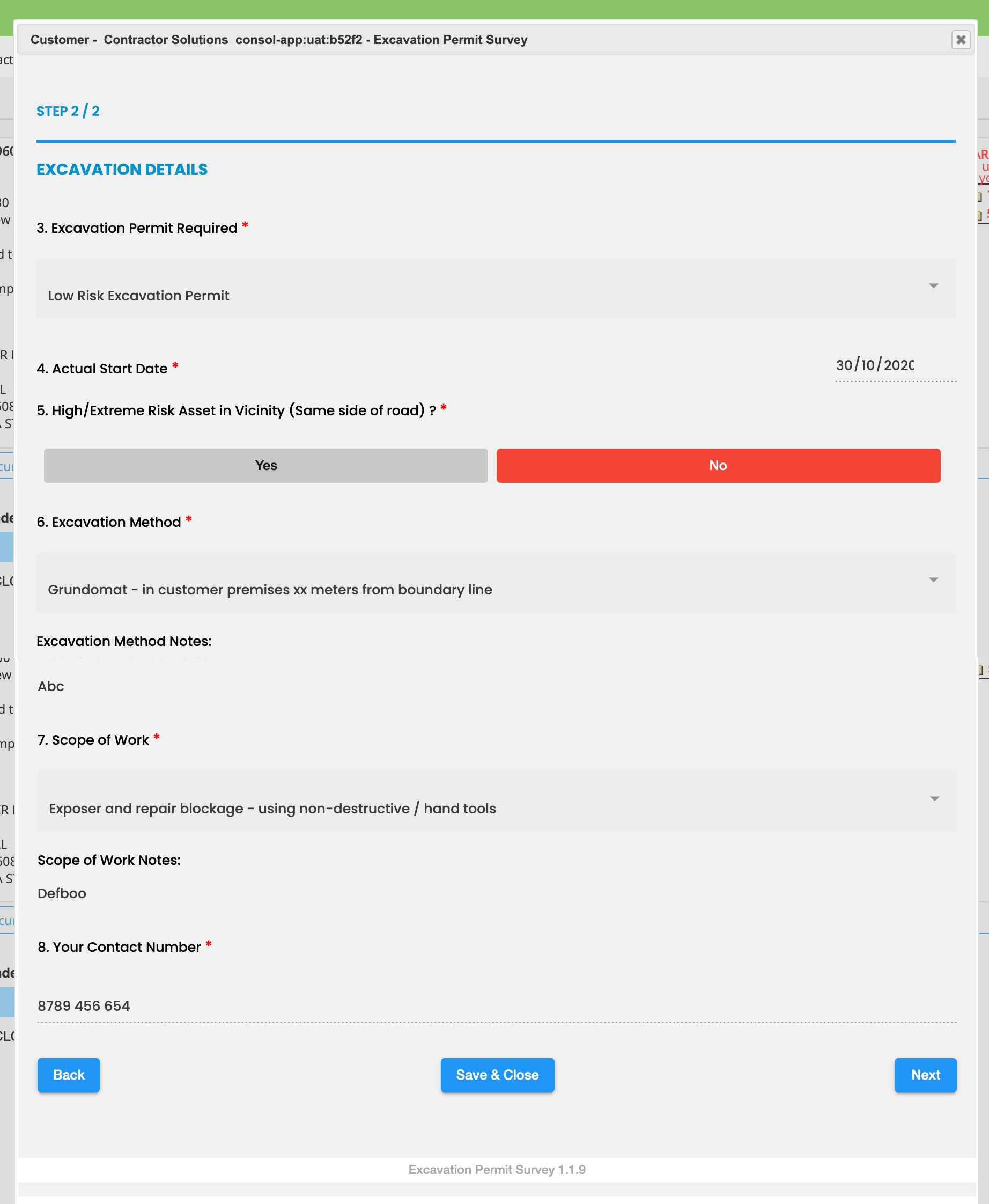 10. Click Next to reach the review screen.
11. Nominate if the excavation permit request is to be Accept or rejected.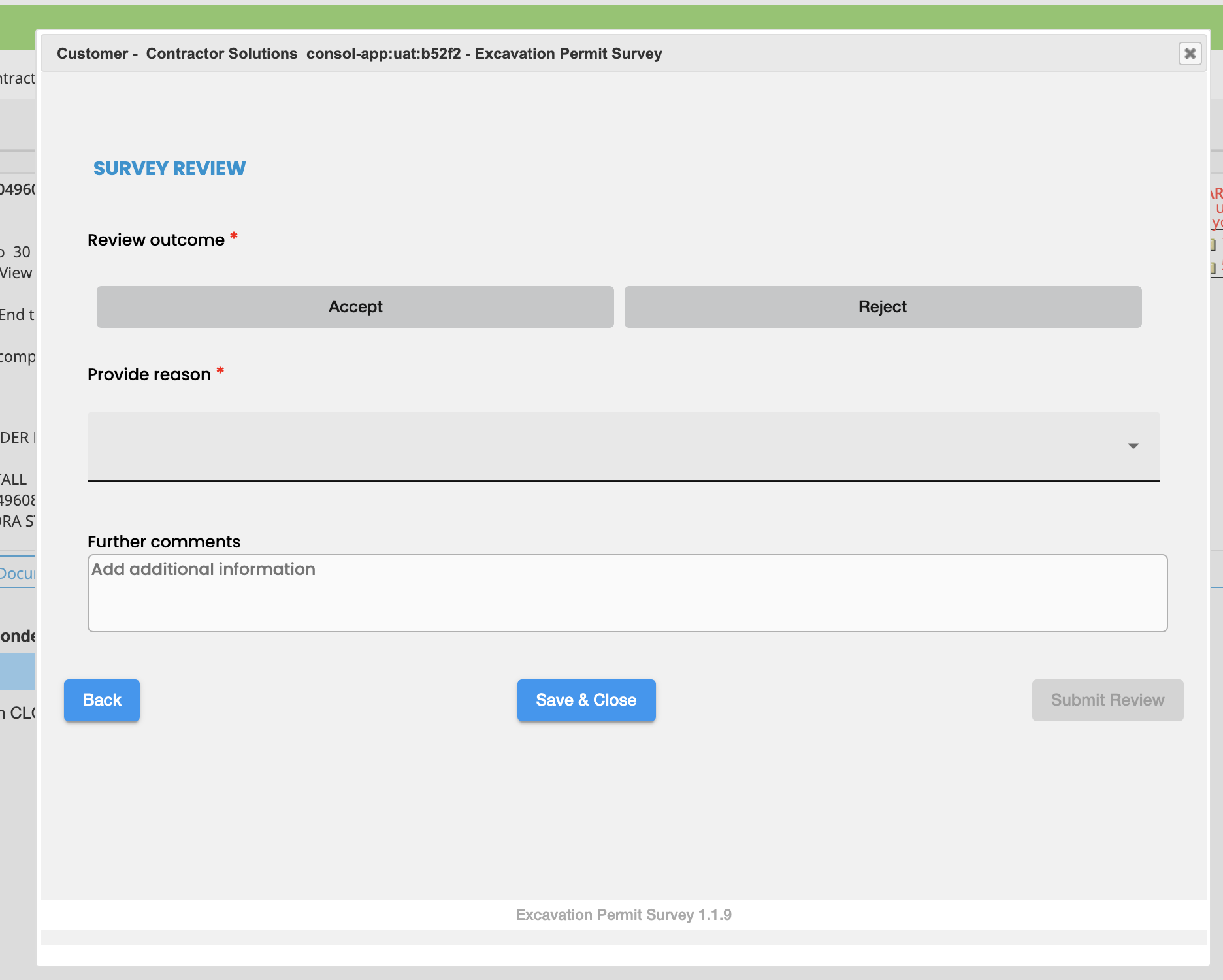 12. Provide a reason for your decision. The reasons in the drop down will change with the selection of accepted or rejected.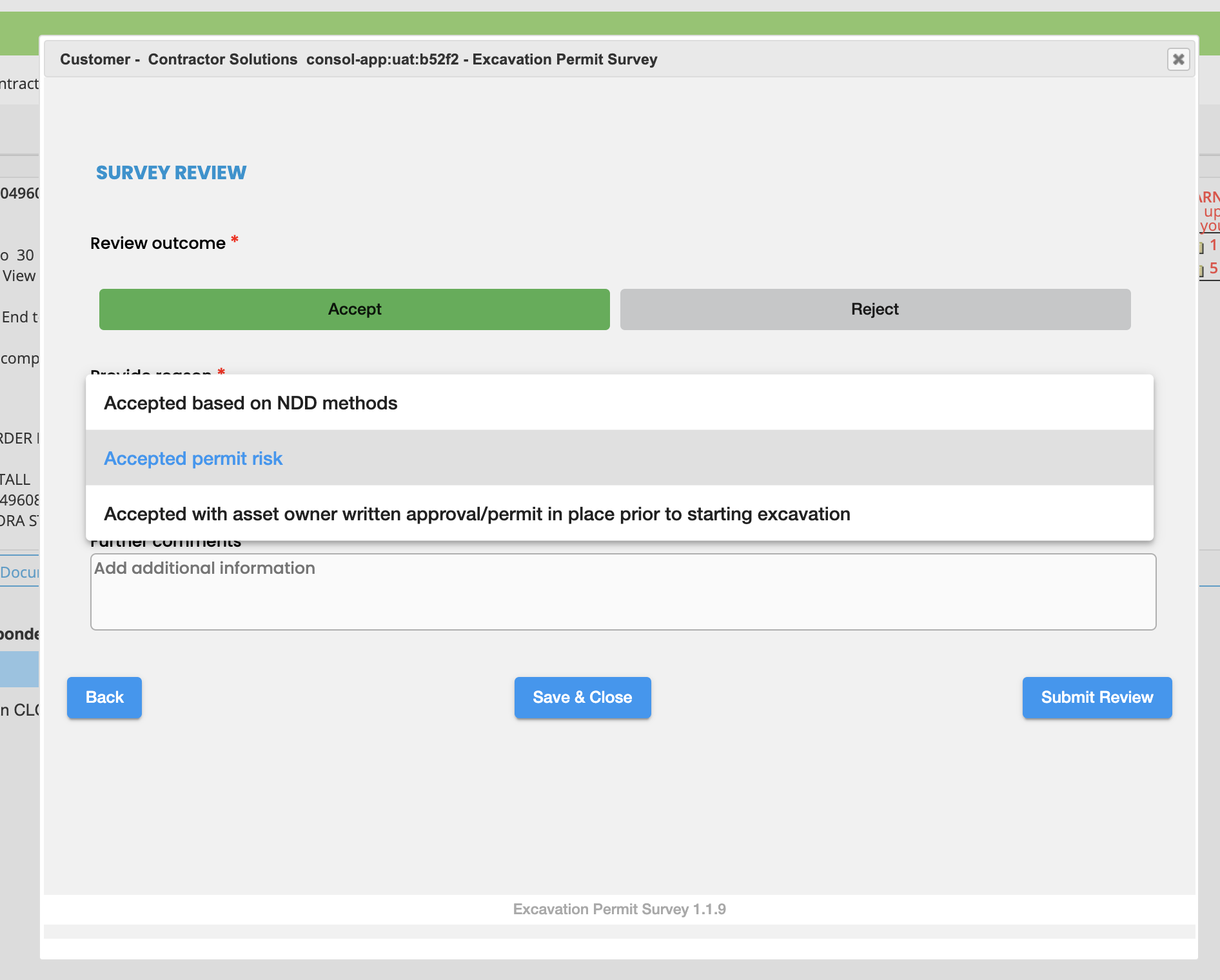 13. Add additional notes to advise the supplier or missing information or inconsistencies in the event of a rejection.
14. Click Submit Review to finish
15. An email with the outcome will be sent to the supplier who completed the survey. Notes on the outcome will also be recorded in the History tab of the order.