Prior to commencing work within ConSol, a User Profile is required to be assigned User Roles.
User Roles dictate which tasks a user can partake in throughout the Order lifecycle and are designed to be cumulative, allowing for the expansion or specialisation of tasks available to be completed within ConSol.
For example, User A and User B below have different Role Requirements within their companies based on the work they will need to complete in ConSol. User A has accumulated role types in order to meet the User Role needs, whereas User B can complete all works with just one Role.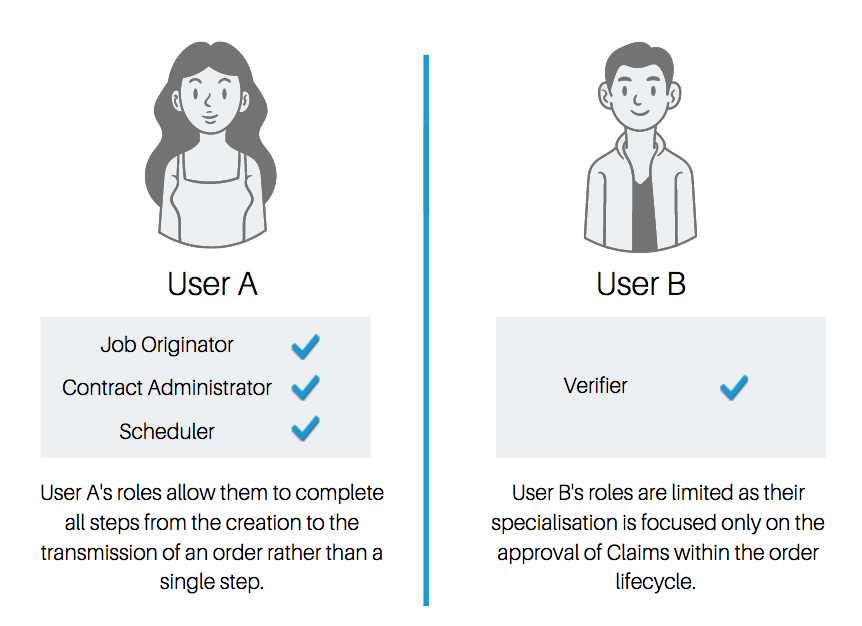 Additional filters of seniority and delegation limits allow for greater flexibility and nuance within a role.
Indicates the user's access to the specified workgroup and role, thus giving them the ability to action any related work items.

Is used in addition to Member level access, giving the user the ability to takeover any work items currently owned by another user and the ability to re-allocate matters from one user to another.

Delegation limits provide a monetary constraint for tasks that certain roles complete, such as claim approvals or order itemisation.

This sets a ceiling for costs that when surpassed, triggers an internal escalation process for approval.
ConSol Customer User Roles and their associated tasks are as follows:
Operational Roles (Order creation and Order management)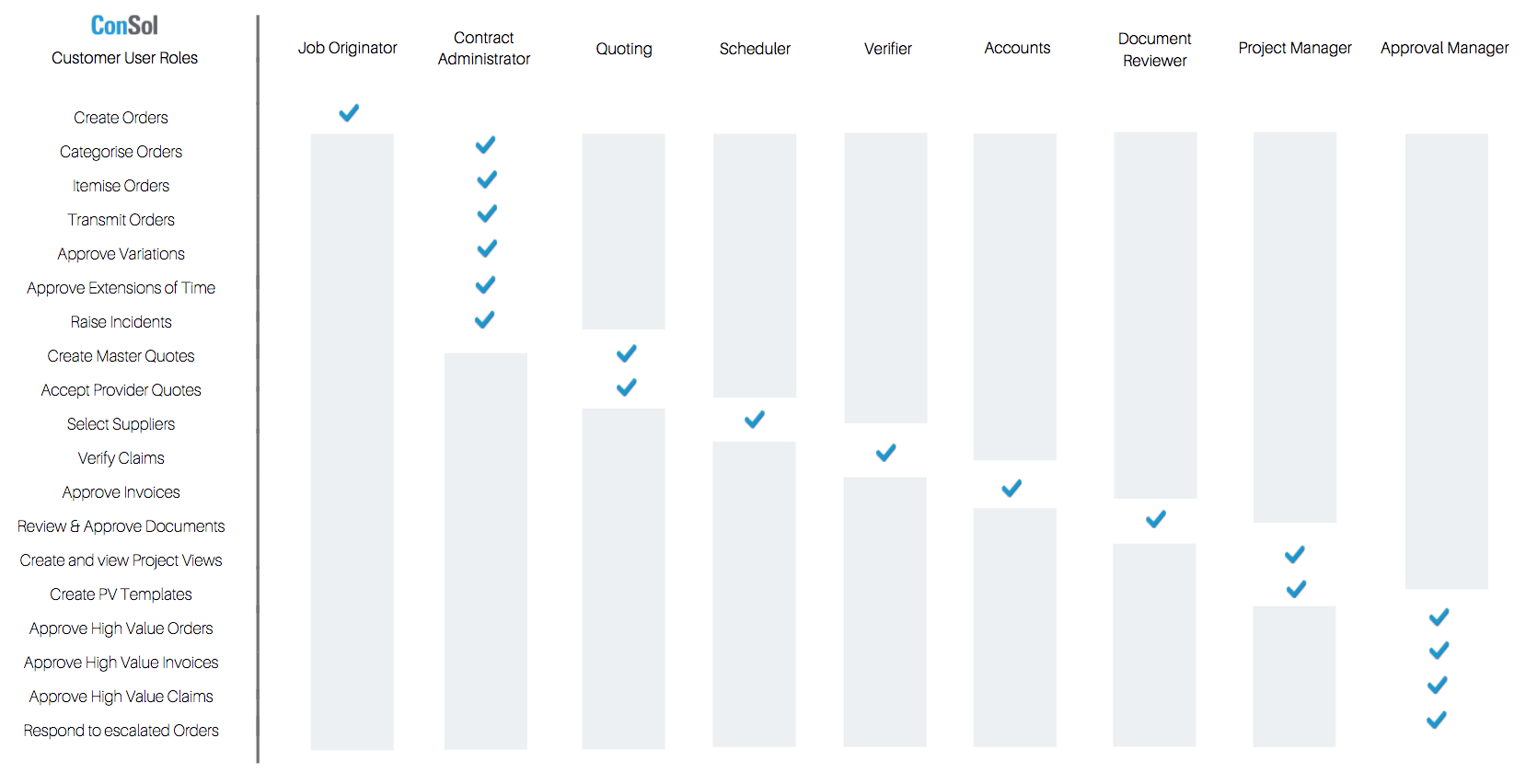 Management and Administration Roles (User management and system administration)