Add insightful fields while creating or editing views
1. Navigate to the reporting portal

2. Within the home page of the reporting portal, select 'Ad Hoc Views' under the Ad Hoc Views subsection
3. Select a view from the list to create a calculated field
Alternatively, you may also create a new Ad Hoc View, click here to learn more: Create an Ad Hoc View from a topic
5. Define the Input Controls fields and click 'OK' to apply and close the Input Controls window
6. Click the

icon at the top right of the Fields section and select 'Create Calculated Field...'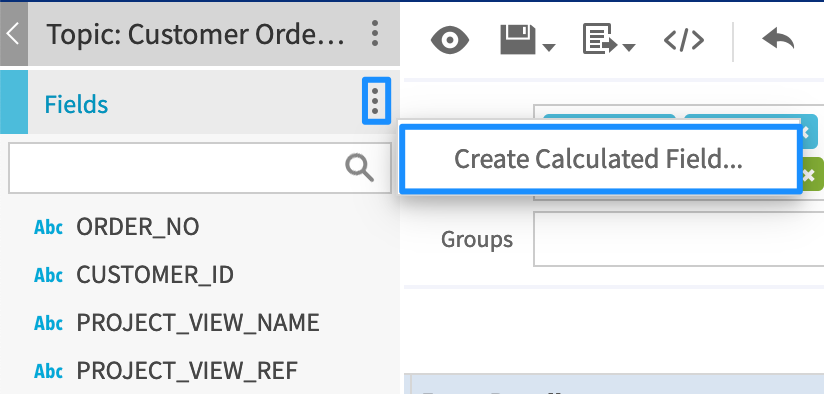 'New Calculated Field' window appears with the 'Formula Builder' preselected:
7. Define the Formula for the Calculated field
e.g. for the 'Customer Order List' View, an 'Active Order' field can be created based on the values within the 'Order Status' field.
NOTE: A Functions tab is available for reference to understand the parameters that need to be defined for creating calculated fields.
Click on the desired function to view the function description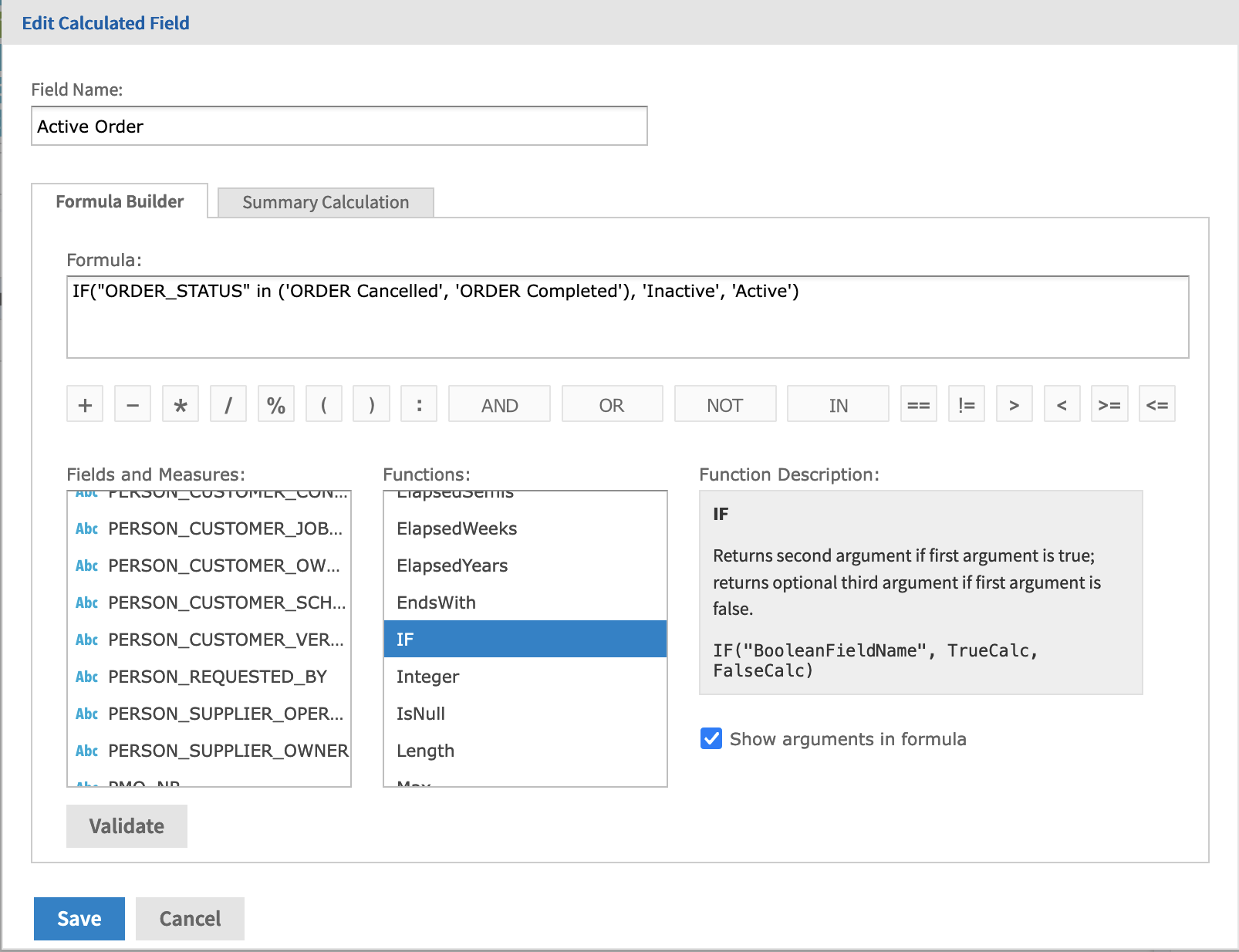 .
Results of the addition of the field in the view shown below: